Where to go in the French Alps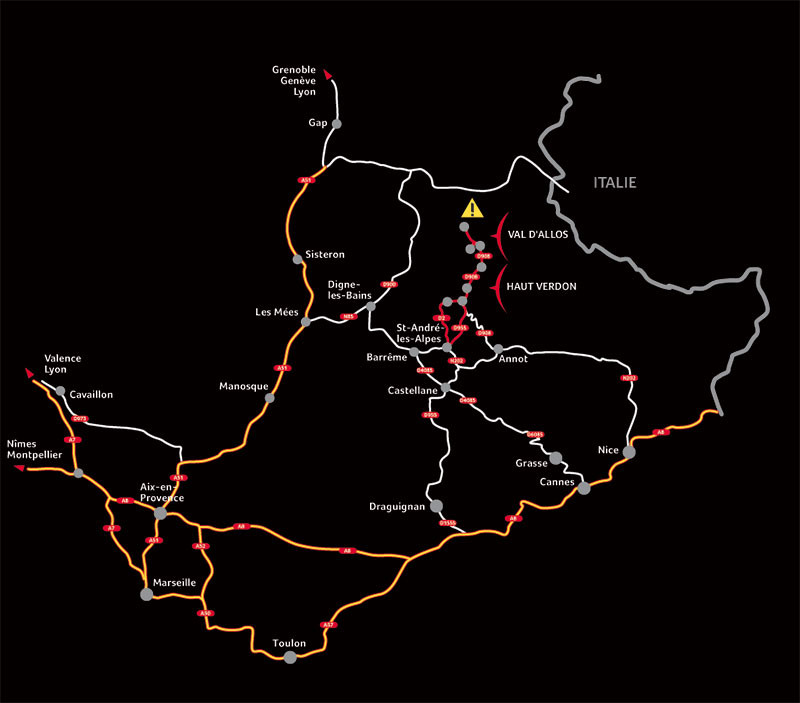 Val d'Allos, ski and mountain resort in the Southern Alps, in the Alpes de Haute Provence, valley of the Verdon.
► REMINDER: Col d'Allos is closed to traffic during November to early May.
Valley: Verdon
Department: Alpes de Haute Provence
Mountain : Southern Alps
Region: Provence-Alps-Riviera
Country: France
During winter (from November to may) as the col Allos is closed, you will arrive from south via St André les Alpes.
GPS (during winter, only via Saint André les Alpes) :
Val d'Allos - La Foux : 44°17' north et 6°33' East
Val d'Allos - Le Seignus : 44°24' north et 6°61' East
Val d'Allos - Le Village : 44°23' north et 6°63' East
Valley : Verdon
Département : alpes de haute provence
Mountain : southern alps
Région : provence alpes côte d'azur
Country : France